About the Gliders:
Depending on the launch types and conditions, we use a couple of different certified Hang Gliders that are manufactured specifically for Air Experience Tandem Hang Gliding.
Coastal and Hill Flying - The Wills Wing Falcon 3 Tandem:
The Falcon 3 Tandem has been designed and developed specifically for tandem use. It features newly developed and especially robust control bar hardware, along with a stronger, stiffer air-frame. The wider control bar more comfortably accommodates the pilot & passenger.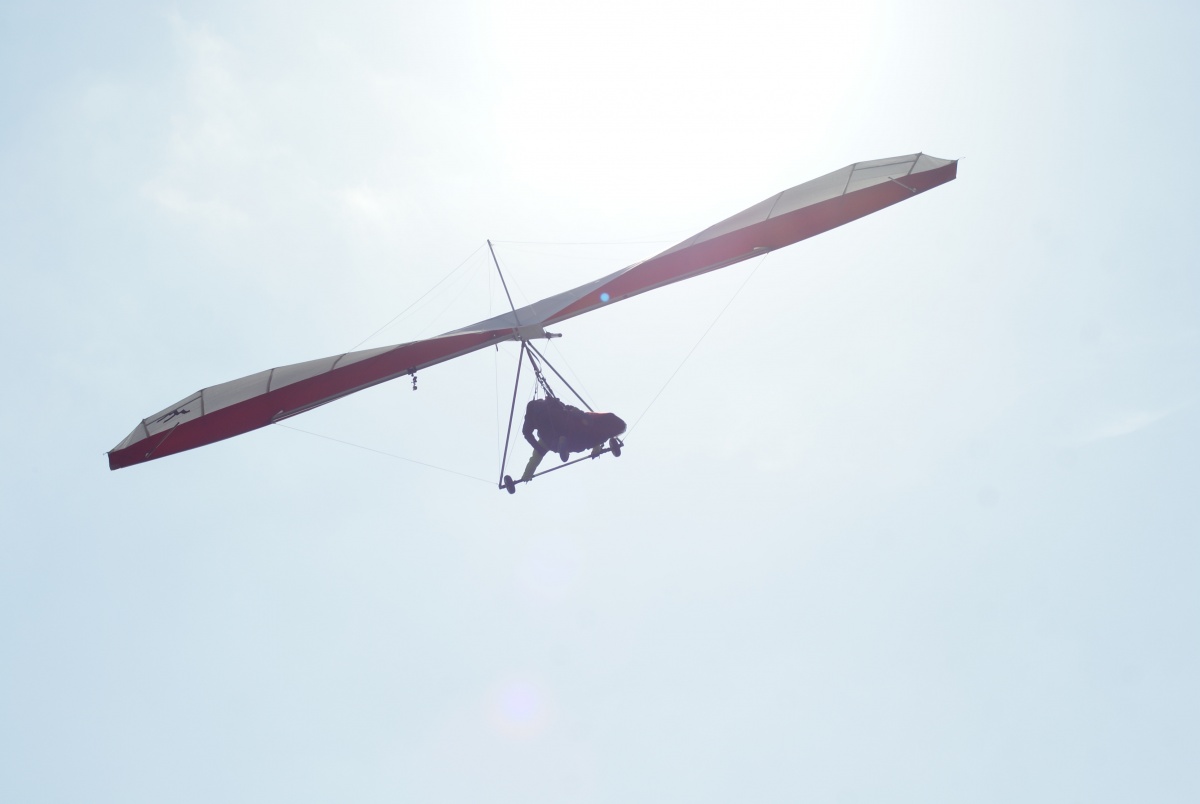 The airframe and sail design combine to produce a glider with exceptional load carrying capacity, that slows down extremely well and retains excellent handling qualities across a hook in weight range from 185 lbs to 500 lbs. Landings are easy, with relatively light flare pressures, even in light winds.
Professional tandem instructors who have tried the Falcon 3 Tandem agree that it offers the best all around handling qualities and the best landing characteristics of any tandem glider available.
Aero-tow Flying - The Atos VX
This is no ordinary hang glider. Once operational, we plan to use an Atos VX which is manufactured in Germany by A-I-R and it uses the latest developments in hang gliding incorporating state of the art "rigid wing" technology.
With a large 16m wing span, and fantastic composite construction including raised wing tips and a tail fin, this glider offers the pilot exceptional performance and ease of handling.
The VX is a large version of the VR, and is designed to take 2 people, with a maximum all up weight of 230kg.